Please continue supporting the Black Lives Matter movement. The Black Lives Matter cardd is constantly being updated with new information, petitions, and resources.
---
Today is Independent Bookstore Day in the US (it was originally 29th April 2020, but was postponed due to the pandemic) so I wanted to share some of my favourite indie bookstores to celebrate.
Since I live in the UK, I'll be discussing UK-based bookstores and I'll be focusing on indies, rather than second-hand stores.
---
Gay's the Word, London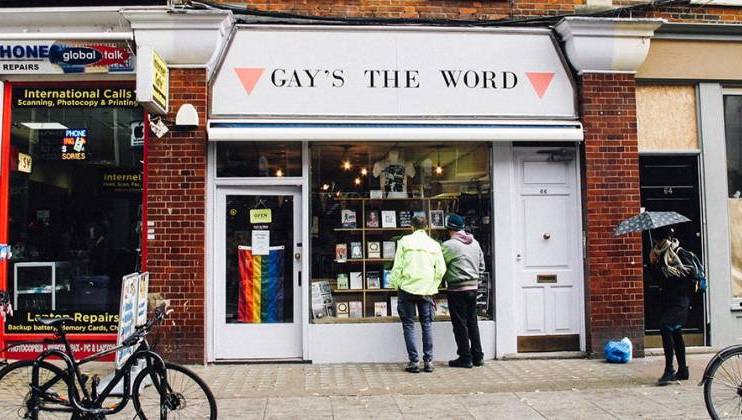 Gay's the Word is London's main LGBTQIAP+ independent bookshop, specialising in queer literature.
I love walking into Gay's the Word and being surrounded by queer lit. Knowing that anything you pick off the shelf has some form of LGBTQIAP+ rep is a really special feeling.
It's a welcoming haven and a kingdom all of it's own making. It's definitely one of my all-time favourite book shops, as well as being one of my favourite indies.
Mr B's, Bath
Mr B's is a lovely, airy independent bookshop, situated in the heart of Bath. With incredibly well-stocked shelves and friendly staff, it's always enjoyable to pop in for an hour (or two three).
Hollie took me to Mr B's for the first time a few years ago, and I loved it so much that every time I'm in Bath now, I have to go.
Burway Books, Shropshire
Nestled in the heart of the Shropshire hills, Burway Books has been delighting readers since 1974. The epitome of 'small but mighty', Burway stocks a little bit of every genre and can order pretty much anything.
Burway isn't too far from where I work, so whenever I want to order in a new title, especially if it's a US title that's hard to get elsewhere, I go to them.
London Review Bookshop, London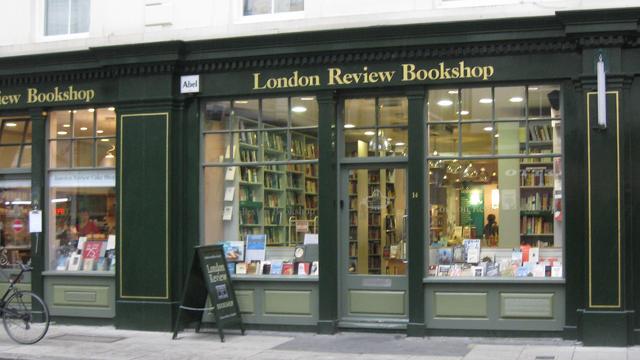 London Review Bookshop has a wonderful energy to it and is always bustling with people, even during off peak hours. It manages to be full to the brim of books without feeling cluttered and it has an easy elegance that's hard to find elsewhere.
Whenever I visit LRB, I feel transported. LRB is the type of bookstore you'd find in a book itself, otherworldly and enticing.
Kenilworth Books, Kenilworth
Kenilworth Books is one of the most cheerful, welcoming indies you'll ever come across. They stock a large variety of children's books, as well as YA and adult, and the staff are so kind that they often offer visitors tea and cake.
I've only visited Kenilworth Books once or twice, but it left a lasting impact on me because the staff were so generous. You could tell that they loved book and that their number one priory was their visitors' enjoyment.
Golden Hare Books, Edinburgh
Golden Hare Books is a gem of a bookstore, located in Stockbridge, Edinburgh. Their fun, aesthetic exterior beckons you inside to a gentle, warm hub for book lovers.
Every time I visit Edinburgh (which admittedly has been much less in the last few years, compared to when I was younger), I always seek out Golden Hare Books because, like the same suggests, the interior is often filled with golden light and it has a lovely ambiance to it.
Daunt, London
Daunt has one of the most unique layouts I've ever seen in an indie bookstore. The main room upstairs leads down a flight of stairs to a grand, light hall, filled with the majority of their titles.
I always enjoy visiting Daunt because it feels like an experience, not just a quick trip and I could happily browse for hours.
Westbourne Bookshop, Bournemouth
Westbourne Bookshop is a lovely little haven in the south west, filled with fiction, bunting, and good recommendations. Its wood paneled walls and wooden flooring give it a warm, cosy feel and you can always find a few hidden treats there.
I have fond memories of visiting this bookshop when I was growing up and trawling through the shelves until my parents told me it was time to go. But I haven't been in a while, so I'm hoping to go back one day.
---
What are some of your favourite independent book stores? Have you visited any of these?