In the last few years, I think I've become a more critical reader when I pick up new books. I feel like I've developed a sense of what works and what doesn't work within different genres, as well as what I personally like. But as a result of being pretty critical, I don't tend to rate many books five stars. Last year, I think I gave four books out of the 82 I read five stars. That's it.
This year, I want to continue reading books with a critical eye (I think there are a lot of merits to analysing books critically and challenging poor/problematic elements, but that's another post). BUT, there are some pretty darn incredible books being released, and I'm hoping to read more five star books as a result.
These are my predictions for the books I can see myself giving five stars. I've split these predictions into books that are being released (or have been released) in 2019 and previously-released books that I want to read this year.
---
Books releasing in 2019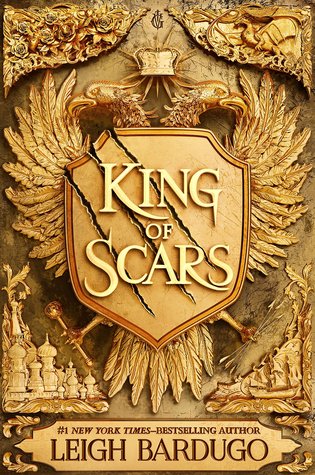 Nikolai Lantsov has always had a gift for the impossible. No one knows what he endured in his country's bloody civil war—and he intends to keep it that way. Now, as enemies gather at his weakened borders, the young king must find a way to refill Ravka's coffers, forge new alliances, and stop a rising threat to the once-great Grisha Army.
Yet with every day a dark magic within him grows stronger, threatening to destroy all he has built. With the help of a young monk and a legendary Grisha Squaller, Nikolai will journey to the places in Ravka where the deepest magic survives to vanquish the terrible legacy inside him. He will risk everything to save his country and himself. But some secrets aren't meant to stay buried—and some wounds aren't meant to heal.
I'm currently reading this and thoroughly enjoying it. Leigh Bardugo is one of my favourite authors so this feels likely to be a 5 star book for me.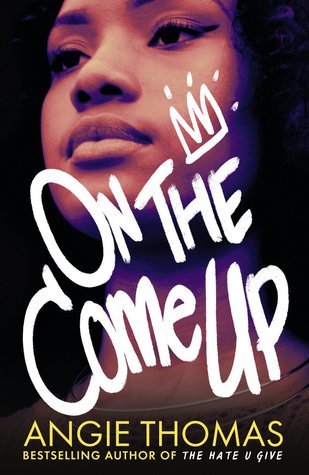 Sixteen-year-old Bri wants to be one of the greatest rappers of all time. Or at least make it out of her neighborhood one day. As the daughter of an underground rap legend who died before he hit big, Bri's got big shoes to fill. But now that her mom has unexpectedly lost her job, food banks and shutoff notices are as much a part of Bri's life as beats and rhymes. With bills piling up and homelessness staring her family down, Bri no longer just wants to make it—she has to make it.
I adored Angie Thomas's debut novel, The Hate U Give, and rated it 5 stars, so I have high hopes for this one. Fingers crossed it will also be a 5-star read.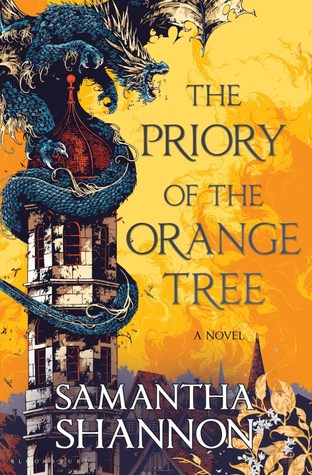 The House of Berethnet has ruled Inys for a thousand years. Still unwed, Queen Sabran the Ninth must conceive a daughter to protect her realm from destruction—but assassins are getting closer to her door. Ead Duryan is an outsider at court. Though she has risen to the position of lady-in-waiting, she is loyal to a hidden society of mages. Ead keeps a watchful eye on Sabran, secretly protecting her with forbidden magic.
Across the dark sea, Tané has trained all her life to be a dragonrider, but is forced to make a choice that could see her life unravel. Meanwhile, the divided East and West refuse to parley, and forces of chaos are rising from their sleep.
I'm currently reading Priory and it is nothing short of PHENOMENAL. The writing style and world-building are just incredible, and there are so many well-developed characters. I'd be shocked if I don't end up giving this 5 stars, based on how good it is now.
A girl who can speak to gods must save her people without destroying herself. A prince in danger must decide who to trust. A boy with a monstrous secret waits in the wings.  Together, they must assassinate the king and stop the war.
In a centuries-long war where beauty and brutality meet, their three paths entwine in a shadowy world of spilled blood and mysterious saints, where a forbidden romance threatens to tip the scales between dark and light. Wicked Saints is the thrilling start to Emily A. Duncan's devastatingly Gothic Something Dark and Holy trilogy.
Everything about this synopsis appeals to me and I was lucky enough to be accepted for an ARC, so I'm hoping to get to it soon.
Princess Hesina of Yan has always been eager to shirk the responsibilities of the crown, dreaming of an unremarkable life. But when her beloved father is found dead, she's thrust into power, suddenly the queen of a surprisingly unstable kingdom. What's more, Hesina believes that her father was murdered—and that the killer is someone close to her.
Hesina's court is packed full of dissemblers and deceivers eager to use the king's death for political gain, each as plausibly guilty as the next. Her advisers would like her to blame the neighboring kingdom of Kendi'a, whose ruler has been mustering for war. Determined to find her father's actual killer, Hesina does something desperate: she enlists the aid of a soothsayer—a treasonous act, punishable by
death, since magic was outlawed centuries ago.
Using the information provided by the sooth, and uncertain if she can trust her family, Hesina turns to Akira—a brilliant investigator who's also a convicted criminal with secrets of his own. With the future of Yan at stake, can Hesina find justice for her father? Or will the cost be too high?
This is an Asian-inspired fantasy by a Chinese American author and it sound like it will have all the elements of magic, action, and royalty that I love in YA fantasy.
Zafira is the Hunter, disguising herself as a man when she braves the cursed forest of the Arz to feed her people. Nasir is the Prince of Death, assassinating those foolish enough to defy his autocratic father, the king. If Zafira was exposed as a girl, all of her achievements would be rejected; if Nasir displayed his compassion, his father would punish him in the most brutal of ways. 
Both are legends in the kingdom of Arawiya—but neither wants to be.
War is brewing, and the Arz sweeps closer with each passing day, engulfing the land in shadow. When Zafira embarks on a quest to uncover a lost artifact that can restore magic to her suffering world and stop the Arz, Nasir is sent by the king on a similar mission: retrieve the artifact and kill the Hunter. But an ancient evil stirs as their journey unfolds—and the prize they seek may pose a threat greater than either can imagine.
This is another fantasy YA novel that combines all the things I love. I'm also sensing a bit of potential enemies-to-friends, which I love so hopefully this will be a 5/5 read for me. 
Previously-released books that I want to read in 2019
A missing girl on a journey of revenge. A Serial―like podcast following the clues she's left behind. And an ending you won't be able to stop talking about. Sadie hasn't had an easy life. Growing up on her own, she's been raising her sister Mattie in an isolated small town, trying her best to provide a normal life and keep their heads above water.
But when Mattie is found dead, Sadie's entire world crumbles. After a somewhat botched police investigation, Sadie is determined to bring her sister's killer to justice and hits the road following a few meager clues to find him.
When West McCray―a radio personality working on a segment about small, forgotten towns in America―overhears Sadie's story at a local gas station, he becomes obsessed with finding the missing girl. He starts his own podcast as he tracks Sadie's journey, trying to figure out what happened, hoping to find her before it's too late.
I want to use my Audible trial to listen to this (once I've got through some of the ARCs on my TBR), as I've heard fantastic things about it and it sounds intriguing. 
Imagine a place where the dead rest on shelves like books. Each body has a story to tell, a life seen in pictures only Librarians can read. The dead are called Histories, and the vast realm in which they rest is the Archive.
Mackenzie Bishop's grandfather first brought her here four years ago, when she was twelve years old, frightened but determined to prove herself. Now her grandfather is dead, and Mac has grown into what he once was: a ruthless Keeper, tasked with stopping often-violent Histories from waking up and getting out. Because of her job, she lies to the people she loves, and she knows fear for what it is: a useful tool for staying alive.
I was gifted a copy of the new UK edition of The Dark Vault by the wonderful people at Titan books at the end of last year, but didn't get round to reading it, so I'm hoping it'll be a 5-star read that I can enjoy this year. 
Yeongdo, Korea 1911. In a small fishing village on the banks of the East Sea, a club-footed, cleft-lipped man marries a fifteen-year-old girl. The couple have one child, their beloved daughter Sunja. When Sunja falls pregnant by a married yakuza, the family face ruin. But then Isak, a Christian minister, offers her a chance of salvation: a new life in Japan as his wife.
Following a man she barely knows to a hostile country in which she has no friends, no home, and whose language she cannot speak, Sunja's salvation is just the beginning of her story. 
I got a copy last year for my birthday, but didn't manage to read it before the end of the year. It sounds fantastic, and I've read some excellent reviews for it, so this year, I'm definitely hoping to make it one of the 5-star books I pick up.
---
Which books do you think you'll rate 5 stars in 2019? Are there any that you've already read and rated 5/5?